John Place, President of Ancon Construction, provided an update regarding the natatorium at the board meeting on December 7th.
The pool tile (pictured below) is getting a final cleaning and the pool will be filled by December 16th.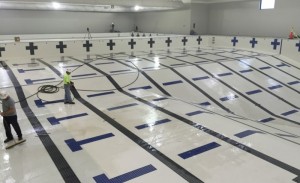 The lockers (as pictured below) arrived this week, and the locker rooms and restrooms are also being completed.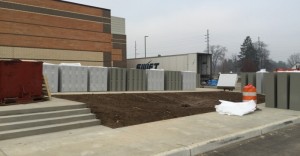 The concession stand (pictured below) is being finished, and should be completed before the end of the week.
An inspector will be at GMS right after Christmas, and the new facility should be ready for students when they come back from break.
Thank you, Ancon Construction!