Sorry for the lack of updates, we've had some internet trouble.
Every Wednesday students have time in the mornings to journal about their experience in a new culture. I have included some of Luke's journal entry from this week.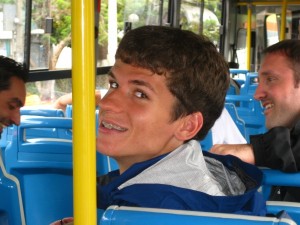 "This trip has been really fun trying new things. So many things that I don't really want to do but I end up liking them. Like the canopy tour, that was tons of fun. All the food has been great and I haven't regretted trying any of it. Being uncomfortable meeting new families and trying to get to know them has been a great experience. This whole trip is definitely something that has made me mature more."
Today is also Maddie's 17th birthday so we celebrated with some great cake!