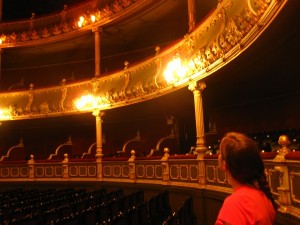 During our first night, students heard many things ranging from dogs to birds to a woodpecker and a rooster. Today we saw San Jose for the first time. Our group leader for the day, Javier, took us first to the National Theater. We learned a lot about the architecture and history of the theater.
Next, we visited the National Museum. We saw a lot of caterpillars and butterflies flying around us and learned a lot about their habitat. We talked about the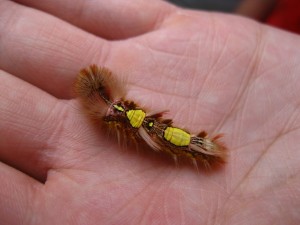 history of Costa Rica and saw the mysterious "bolas" located around the museum and pondered where they came from and why.
After walking around quite a bit we made our way to the central market to eat lunch. The central market is one huge maze. Many people come daily to sell anything from meats and produce to house items and tourist souvenirs. It was a great opportunity for students to eat with the locals and hear the sounds of the market, while sampling some great authentic "casados" once again. We then checked out a more specific market for arts and crafts souvenirs. Students learned to bargain and convert colones to dollars.
We returned back to our hotel to eat dinner and then relax, as we have a big day tomorrow.