GHS Teacher Aaron Willis Featured in Vibrant Communities Article
Love Where You Live: Aaron Willis invests his energy on supporting kids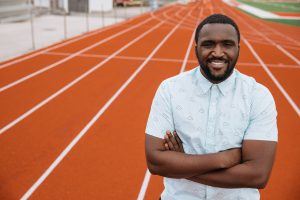 Aaron Willis fell in love with Elkhart County for a simple reason.
"I love the support and the fact that the community is behind the kids," said the 26-year-old integrated chemistry and physics teacher at Goshen High School.
Willis grew up in South Bend and taught there for three years before the Younghans family he'd met through Valparaiso University convinced him to come work with them in Goshen Community Schools.
In Goshen, the community is in the schools. "People in the community are actually donating and investing in the education of the children," he said.
The parents want a good education for their children, but Willis also sees businesses and local leaders get involved too. "There's more of a community feel in Goshen than any city I've really been in," said Willis.
Young people are wrestling with adult issues and Willis joins in supporting them as they learn not just academically, but about life. He's a big brother, a teacher, and sometimes a comedian as he helps them.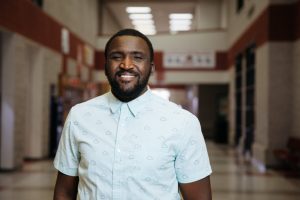 Willis was a track athlete in high school and college. He trained to get better and tells his students that whether they go to the factory or to college, they need to keep working and learning. "Make yourself profitable," he said, explaining that he tells students they need to seek out certificates and ways to further learning and earning.
As that happens, the community keeps getting better too. "Here in Goshen and in Elkhart, a problem happens and someone says, 'What can we do as a community to fix the problem?' And really heal it, not just put a bandage over it," he said.
This good community is getting better and keeps helping its young people
"We have a good foundation for our kids. We have a good foundation in the city of Goshen especially and in Elkhart County," he said.
Marshall V. King is a Goshen-based free-lance writer. He wrote this on behalf of Vibrant Communities.