Folklore Dance Group at Four Winds Field
GHS Multicultural Youth Alliance (MYA) Folklore Dance Group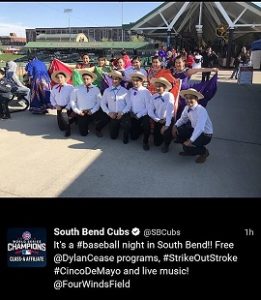 The MYA Folklore Dance Group was invited to perform (along with the St. John's dance group) at Four Winds Field in South Bend on Friday, May 5th as part of their Cinco de Mayo celebration.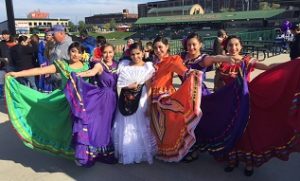 The GHS students did a great job! They have been able to learn from younger students, and have increased their knowledge about Latino culture. The students are now motivated to continue the dance group next year as well.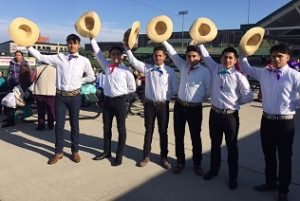 Gabriela Tovar, MYA sponsor at GHS stated that she will meet with the Boys and Girls Club staff to explore the possibility of teaching Latino/Hispanic dance to students there.
If you would like to see this group in action, they will perform at the GHS Talent Show sponsored by the Multicultural Youth Alliance. This year the Talent Show will take place on Friday, May 19th from 7:00-9:00 p.m. at GMS.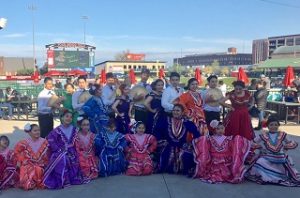 The Multicultural Youth Alliance meets monthly with Ms. Tovar, and all students who are interested in learning more about the Latino culture are welcome to participate.