GHS Special Needs Student Has Prom Night To Remember
At Goshen High School's prom, one student had an evening that not just she, but her whole family, will remember.
Alaina Witmer, a special needs student at Goshen High School, not only attended prom with four GHS boys and their dates, but was nominated for Prom Princess and was often the life of the dance floor.
Witmer's journey to prom began in March when Melisa Holley, a paraprofessional at GHS, mentioned to her son and their friends that she wished Witmer would be able to attend prom.
Her son, Quinten Holley, responded with, 'Why can't she?'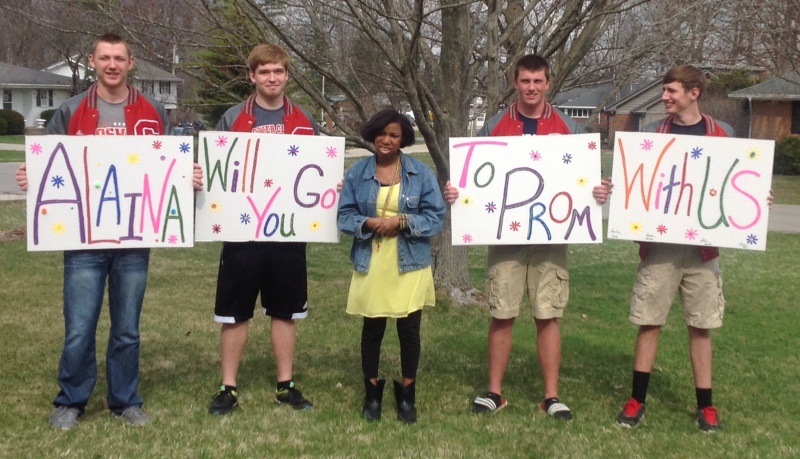 In April, Quinten Holley, Adam Pearson, Bryce Bender and Austin Woolett stood outside of Witmer's house and with a series of signs, asked her to join them at prom.
The four boys had known Witmer since attending school together at Waterford Elementary.
Witmer was incredibly excited that day, she said. Her elation continued when she joined her mom and friend Surae Woods-Cross to go dress shopping. Witmer decided on a bright yellow dress, the first she tried on that day.
The night of prom, the four GHS boys and their dates arrived at Witmer's with a limo to ride together to prom at the Palais Royale in South Bend. Once arriving, Witmer ran from the limo to the prom site, ready to dance the night away. The boys each had a yellow rose in their boutonnieres and the girls all had yellow in their corsages to match Alaina's dress.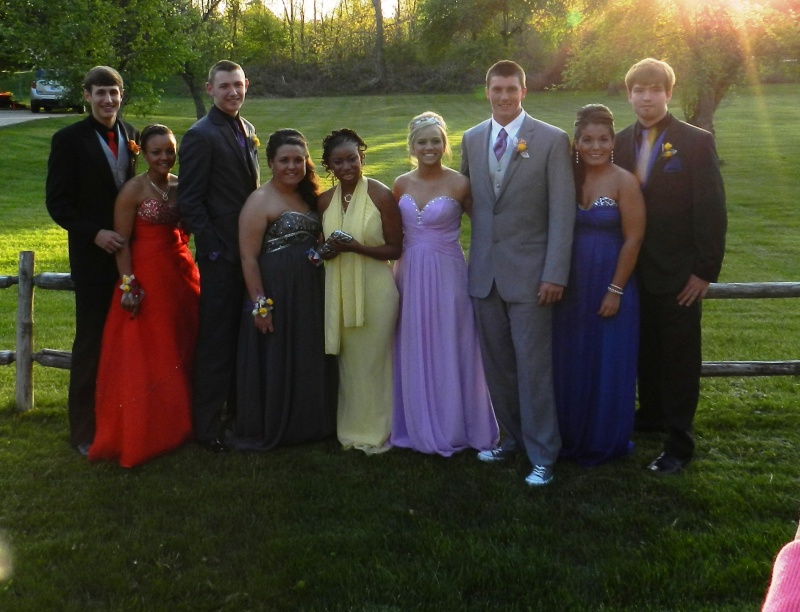 The night wasn't only a special one for Alaina Witmer, but her mother, Vicki Witmer.
"For me as a parent, it was a huge thing," she said. "When you have a daughter with special needs, you have all those dreams for her, like prom, that she may not be able to experience."
When Melisa Holley asked Vicki Witmer in March if "hypothetically" a boy were to ask her daughter to GHS' prom if she would be allowed to go, Vicki came to tears.
"All the kids (that joined Alaina for prom) made the comment that 'why wouldn't we include Alaina?' If our school system didn't have that attitude, these kids wouldn't have thought that," Witmer said. "I'm very proud of that point."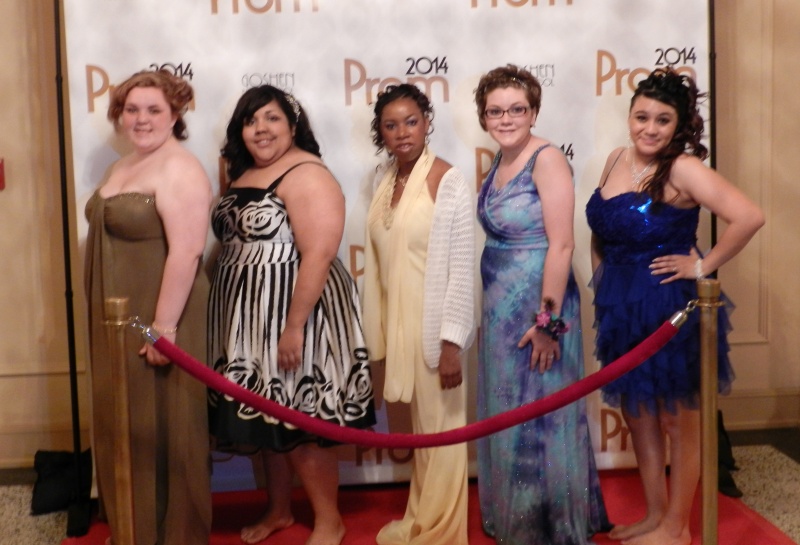 The night of prom, Alaina Witmer was nominated for Prom Princess and got to try on the crown of the student who won the title.
"It's very gratifying to hear from her that is was so fun and that it was special to her," she said. "It's been an amazing, amazing experience for her. We're really blessed."
 Alaina Witmer still asks her mom and paraprofessional at school when she'll be able to ride in that limo again or wear that yellow dress again.
"The school system in general should really be credited," Vicki Witmer said, "for creating an environment of inclusion for Alaina."