GHS Art Teacher Wins National Awards
Congratulations to GHS Art teacher and independent artist Tom Zuber, upon being recognized for two 2017 American Art Awards! Mr. Zuber took 1st place in Abstract Expressionism and tied for 6th place in Cubism.
From an article on the American Art Awards in the Huffington Post:
This year the American Art Awards (www.AmericanArtAwards.com), juried by the 25 Best Galleries & Museums In America, had online art images in 50 CATEGORIES submitted from artists in 56 COUNTRIES: Albania, Argentina, Australia, Belarus, Brazil, Canada, China, Denmark, Egypt, England, Finland, France, Georgia, Germany, Greece, Hong Kong, India, Ireland, Israel, Italy, Japan, Kazakhstan, Latvia, Lithuania, Luxembourg, Macedonia, Malaysia, Mexico, Myanmar, Netherlands, New Zealand, Nigeria, Norway, Pakistan, Papua New Guinea, Pakistan, Philippines, Poland, Romania, Russia, Serbia, South Africa, South Korea, Sri Lanka, Spain, Sweden, Switzerland, Taiwan, Thailand, Turkey, UK, Ukraine, USA, Uzbekistan, Vietnam and Wales.
The 1st Place to 6th Place winners in all 50 categories will be revealed in the news about a category a day, stretching into November, making this one of the longest winner announcements of any art competition in the world.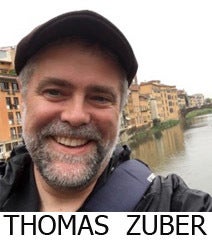 A self-described creative, Thomas Zuber has been driven to 'make stuff' from an early age. From winning an American Bicentennial locker-art competition in the first grade to showcasing his latest feature-length film in local theaters, to exhibiting his paintings in museums, Zuber has indeed been creatively industrious.
After studying under painter Harold Zisla and sculptor Harold "Tuck" Langland, Zuber received his BA in Fine Arts, with a concentration in sculpture, from Indiana University, in 1991. In 1995, he was offered a teaching position in Bloomington, MN. There, Zuber learned the art of teaching as he instructed students in Studio Art and Art History. In 2002, he returned to the South Bend, IN area and continued to teach. During this period he resumed painting, and slowly began exhibiting and selling semi-abstract watercolor and acrylic paintings to private collectors. After completing his M.A. in Art Education through Boston University, Zuber returned to painting in earnest, working in Abstract Expressionist and Cubist styles. He currently exhibits in group shows, and has become a frequent award-winning artist through the Midwest Museum of American Art. As opportunities continue to grow, Zuber is becoming an emerging artist that will make his collection one to be envied.
Mr. Zuber's entries: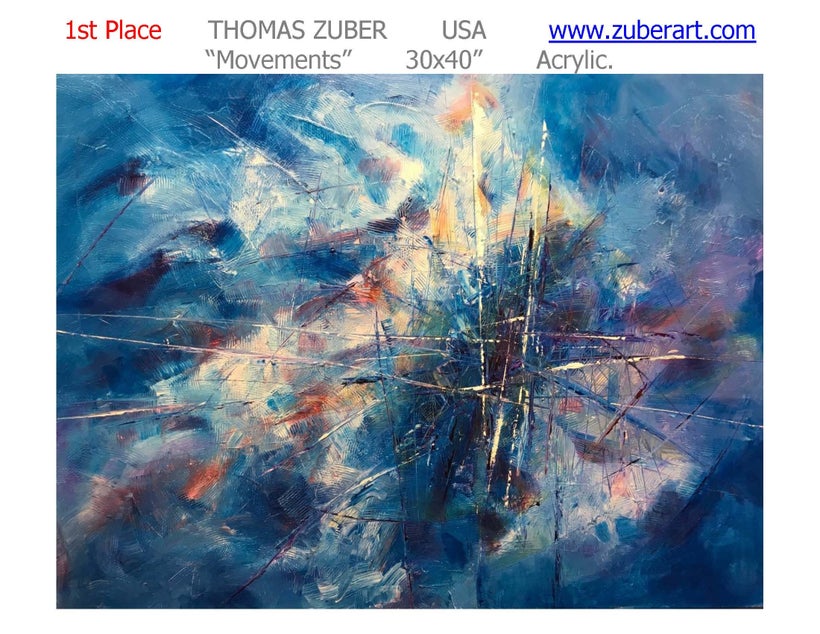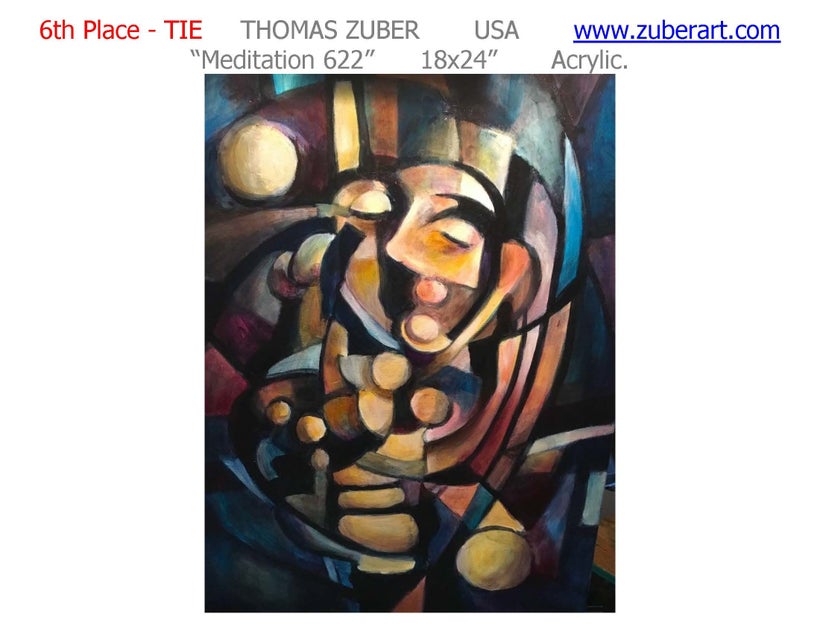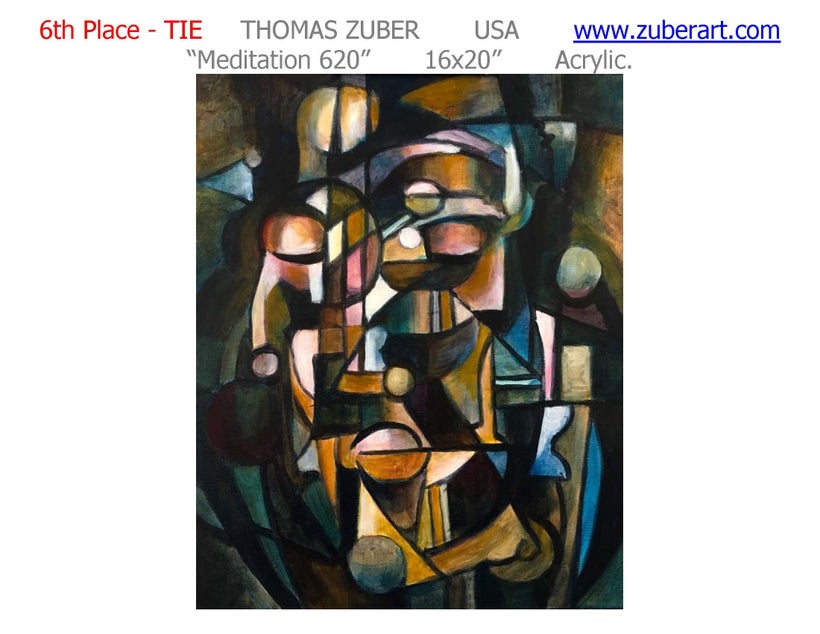 GCS offers congratulations to Tom, and appreciation to all of the working/teaching artists who share their gifts with GHS students every day!