GHS ANNOUNCEMENTS FOR WEDNESDAY, FEBRUARY 14, 2018
GHS ANNOUNCEMENTS FOR WEDNESDAY, FEBRUARY 14, 2018                                
ANNOUNCEMENTS: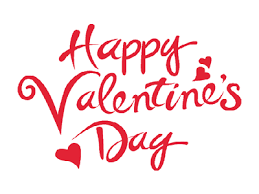 Stay in Bounds Ambassadors who make Thursday visits, your visit is NOT this week.  It is on Thursday, February 22nd.  For those Tuesday groups who could not visit today, please make plans for next Tuesday, February 20th.
French Spirit Week: TODAY is Level Day!  French 1 students are wearing BLUE, French 2 is wearing RED, French 3 is wearing WHITE and French 4/5/IB is wearing BLACK.  Tomorrow is Bastille Day.  On July 14th, 1789 French citizens stormed the Bastille Prison which sparked the French Revolution and set the wheels in motion to replace the monarchy with the current government, la Republique.  Let's celebrate this infamous day of liberty by dressing as the French Flag: bleu, blanc, rouge (blue, white, red).
Ivy Tech On-Site Admissions will be in the guidance office on Thursday, March 1st from 9:00-11:00 a.m.  Please stop in Guidance and sign up for a time to meet with their admissions counselor.  The application fee will be waived and you will know at your appointment if you have been admitted.
Tickets for Tarzan the Musical are on sale now!  Join us in the jungle for a spectacular show perfect for children, adults and families!  Admission is $8 for students and $10 for adults.  Performances are on March 8th, 9th and 10th at 7:00 p.m. and March 10th and 11th at 2:00 p.m. Email your order to musictickets@goshenschools.org, call 574-533-8651 extension 2518 or come down to the music office to place your order.  Tickets are also available for purchase at the door.
Marine biology students are reminded that the fourth payment was due last week.  If you are behind in your payments, please get caught up as soon as possible.
Bowling has been cancelled for all PE classes this week.  All students should be prepared to dress out for PE class.
Help Wanted:  The Quality Inn & Suites at 1930 Lincolnway East in Goshen is seeking full and part time people for cafe, front desk and housekeeping.  No phone calls please.  Stop in for application. We are conducting interviews with immediate employment for qualified candidates.  No experience is required.  We will train you.  Pay is compensatory to your experience.  Please ask for Chris or Danny.
Homework help is available every Tuesday and Thursday in the media center from 3:45-5:00 p.m.  A bus will be available around 5:10 p.m. (5:20 p.m. on Tuesdays) if you need a ride home.  It will pick you up at the south end of circle drive by the flag pole.  This is a great opportunity if you just need a little extra time or even just a quiet place to do your homework at the end of the day.
Girls tennis conditioning will be after school until 5:00 p.m. Mondays and Thursdays.  Meet in the 2nd floor hallway by the stairs.
Anyone interested in coaching soccer for the Goshen Youth Soccer Organization (GYSO) should sign up in the athletic office.  It's for grades K-8 and coaches get paid $100.  If you have any questions, please see Coach Wildman or email her at kwildman@goshenschools.org.  The deadline to sign up is Wednesday, February 28th.
Attention Graduates: The GHS Chapter of Dollars for Scholars has over $50,000 to award to those GHS students graduating in June.  If you have a GPA of 2.5 or higher and are planning to further your education in the fall, please consider applying.  Contact Marlette Gomez Wengerd in Guidance for hard copy instructions on how to apply online.  The process takes time to complete so start now!  The deadline is Wednesday, April 11th.
REMINDER REGARDING 10TH STREET:  We still have people driving the wrong way on 10th Street.  This is a ONE WAY street.  OJ is now writing citations for this.  It's a $165 fine.
Merit on the Move will take place again this semester starting Wednesday, February 21st.  To sign up, please contact Mr. Wolf and your guidance counselor.   Spots fill up quickly, so sign up NOW!
REMINDER:  YOU MUST BE STAYING AFTER SCHOOL FOR SOMETHING TO PARTICIPATE IN THIS – The GHS cafeteria is offering free after school snacks every day after school.  This program is for any student who is staying after school.  All student-athletes, club members, music participants, drama participants, after school homework help kids, etc. are strongly encouraged to stop by the cafeteria after school and take advantage of this generous opportunity.  Students just need to show their ID and they can grab a healthy snack to go that will hold them over during their after school activities until dinner.  The cafeteria will stay open until 3:55 p.m. to hand out the snacks.  All students picking up the healthy snack after school will need to eat their snack in the cafeteria.  We appreciate your cooperation with this adjustment that is mandated by the state of Indiana in order to continue this program.
If you are a student that leaves the building at any time during normal school hours then you must have a sticker on your ID if it's for a class (PACT, Building Trades, EACC, Merit, shortened schedules, Red Zone, internship, etc.) that indicates that or a blue pass from the office indicating that you have permission to leave.  Building Trades, EACC and Red Zone students are also required to sign out at the Welcome Center before leaving.
ATTENTION ALL SRT CLASSES:  We will have a competition between all of the SRT's to see who can collect the most bottle caps.  There will be bins in each SRT classroom and the caps will be collected every week. The winning SRT with the most caps will get HOMEMADE CINNAMON ROLLS or a PIZZA PARTY!  The competition will end before Spring Break.  If we collect 400 pounds as a school, we will be able to recycle them into a park bench.  Don't miss out on this opportunity to save the environment and win a prize!  If you would like to collect or sort caps during SRT contact Mrs. Swihart in room 2200 or email her at cswihart@staff.goshenschools.org.  It will count for NHS volunteer hours and it looks great on college applications!
Boys Basketball Theme Nights:
2/16              vs. Westview                               Pajama Night
2/17              vs. La Porte                                Black-Out Night
2/23              vs. Marquette                              80's Night
WORK PERMITS:  When you get a work permit EVERY box needs to be filled out on the Intent to Employ form before we will issue you the work permit.  Please bring completed forms to the main office in the morning and they will be completed by the end of the school day.
Online yearbook sales are set up!  All you have to do is go to www.yearbookordercenter.com and enter our school code (14723) to order your yearbook or yearbook ad.
Just a reminder that if you are coming to see Ms. Tovar you need to check in with the staff in the main office and fill out a request to see her.  She will send a white pass for you as she has time.  Please do not cut through the nurse's office to get to her.  You need to enter through the main office.
Please stop by the commons area (either by the cafeteria or outside the main office) during lunch if you are interested is speaking to the following:
2/14 Hesston College
2/15 Marines
MEETINGS DURING SRT:
SPORTS SCORES:
IN SPORTS ACTION TODAY:
(No events scheduled)