GHS ANNOUNCEMENTS FOR FRIDAY, SEPTEMBER 11, 2015
GHS ANNOUNCEMENTS FOR FRIDAY, SEPTEMBER 11, 2015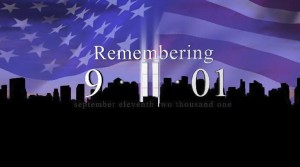 ANNOUNCEMENTS:
The Ultimate Frisbee Club meets after school on Tuesdays and Thursdays from 3:45-5:00 p.m. on the administration field. If you're interested in learning how to play the sport of Ultimate Frisbee, you can pick up your required paperwork from Mr. Snyder in the choir office, Lucas Kauffman, or in the main office. The paperwork should be turned in the first time you attend.
Line 1, 2 and 3 in the cafeteria will now be cashless.  This means you will need money on your account to purchase food in that line.  You will be able to deposit money in the mornings or online at myschoolbucks.com. This is a free service.
Rule the Road  This is a free teen driving event complete with a road course with instructors and a pizza lunch on October 10th (note the date change) from 8:00 a.m.-2:00 p.m. at the Elkhart County Sheriff's Dept.  This is open to students with a learner's permit, or in their first year of having their license.  You can pick up a form packet in the main office which must be turned in to Mrs. Stealy with a copy of your learner's permit or driver's license by September 28th.
The volleyball team will be having Hacienda night on Monday. A percentage of their sales will go to the volleyball team for each ticket that has a coupon with it. You can also purchase gift cards to support the team.  Stock up now on your gift cards for Christmas and birthdays! If you are unable to attend on the 14th and would like to purchase a gift card, stop by the athletic office and see Mrs. West or email her at kwest@goshenschools.org. Coupons for this event can be found at the Welcome Center, in the athletic office, in the main office or by asking any volleyball player. Come enjoy a night out at Hacienda and support our volleyball team!
Boys and girls bowling practice/try-outs will start on Monday and Wednesday next week at 4:00 p.m. Please contact Maple City Bowl at 533-8564 for more information. If you like to bowl come and tryout at no cost to you. Any skill level will be considered.
Jostens representatives will be here on Thursday during SRT to take senior orders for cap/gown/tassel units and graduation products in the main gym.  A $75 deposit is required.  Announcement packets are available in the main office or check out all Jostens products at jostens.com.
On Tuesday, October 6th the GHS and Bethany Christian Volleyball teams will be working together in order to raise funds for Breast Cancer research. The annual Spike Out Cancer event will be held at GHS with the JV game beginning at 5:30 p.m. T-shirts for this event will be $12 and can be purchased by picking up an order form in the athletic office or by printing it off the volleyball website at volleyball.goshenschools.org. You can fill out this form and return it with payment to Kelsey West in the athletic office. Order forms and payment must be returned no later than Friday, September 18th. You may still purchase a t-shirt even if you are unable to attend the game! All proceeds from ticket, t-shirt and silent auction sales will be donated to the Heart String Sisters Organization here in Goshen to support women in our community. Please come out and support our teams as we fight Breast Cancer!
IHSAA Student-Athlete Tip of the Week: The start of a new school year is usually fun and exciting. There's nothing like a fresh start! How do you keep that excitement brewing? Here are a few suggestions: Keep up with your studies and make a habit of not falling behind. Eat healthy. Get plenty of rest/sleep. If you are presently involved in a sport, be engaged in the team and pay close attention to all the details it takes to become a contributor whether you start or not. The first grading period will be here before you know it. Make that your top priority!
Herff Jones will be here again today in the commons during lunch for class ring orders.
If you need an opportunity to earn extra credits or make-up credits, see your counselor to sign up for Merit on The Move that starts on Wednesday after school in the Apex Lab. Space is limited, so talk with your counselor soon!
Tonight's theme for the boys varsity football game is Neon Night. Come out and help light up the stands at Northwood in support of the Redskins!
The Orchestra is having a fundraiser at Culver's on Monday from 5:00-8:00 p.m. Support the Orchestra by having dinner or dessert!
The Crimson Marching Band Invitational will take place tomorrow at Foreman Field beginning at 5:00 p.m.  Twelve local bands from around the area will join the Crimson Marching Band for the first contest of the season.  All are welcome to attend the show! Please note: all vehicles are to be moved from the parking lot by 1:00 p.m.
Menu change for today: Lines 2 and 3 will have a choice of sandwiches.  You will choose between a regular chicken patty, a hot and spicy chicken patty or a cheeseburger.
MEETINGS DURING SRT:
The Human Rights/Stop Human Trafficking Club will meet on Tuesday during the 2nd session of SRT in room 2350.  The group's goal this year is to have students interested in stopping modern slavery to meet, educate themselves and engage in activities to increase local awareness.
SPORTS SCORES:
The girls golf team was defeated by Elkhart Central last night at Maplecrest. Sara Rodgers and Claire Palczynski led the Lady Redskins with 53's.
The girls cross country team defeated Bremen and John Glenn. Nora Rangel paced Goshen with her 2nd place finish followed by Ariana Perez Diener 3rd, Annelise Wiebe 4th, Jacque Fernandez 6th, Kirsten Graves 7th, Paola Rangel 12th and Montse Reyes 15th.
The boys cross country team defeated Bremen and John Glenn. Juan Perez paced Goshen with his 1st place finish followed by Jason Barahona 2nd, Zach Oyer 4th, Angel Arrelo 6th, Sergei Culp 7th, Erik Villegas 7th and Irving Suarez 8th.
The girls varsity soccer team lost a close battle at Plymouth last night 1-0.  They played a great possession game with many shots on goal but struggled to finish their opportunities.
The girls JV soccer team also lost to Plymouth 1-0.  Madison Rittenhouse had five saves for the Lady Redskins.
The girls C volleyball team lost to Northridge 1-2. Kills: Serena Edwards (4), Caroline Greaser (3) Aces: Serena Edwards (4), Caroline Greaser (3) Assists: Laura Sanchez Lopez (1) Digs: Lupita Cuellar (1)
The girls C volleyball team lost to Wawasee 0-2. Aces: Serena Edwards (3), Katie Schlichter (2) Assists: Laura Sanchez Lopez (2) Kills: Rylee Bontrager (2), Serena Edwards (2), Katie Schlichter (1) Digs: Lupita Cuellar (2), Jasmine Holmes (2)
The girls JV volleyball team lost to Wawasee 0-2.
The girls varsity volleyball team defeated Wawasee 3-0. Aces: Jenea Born (3), Rylee Weldy (2), Carly Gingerich (1) Kills: Calsey Gruzdov (14), Jenea Born (8), Brooke Bechtel (4), Carly Gingerich (4) Blocks: Calsey Gruzdov (2), Brooke Bechtel (1) Assists: Carly Gingerich (26), Brooke Bechtel (1), Ally Olson (1) Digs: Raina Shreiner Barger (15), Jenea Born (14), Jenny Bustos (9)
The boys tennis team swept all five varsity courts and six of eight JV courts to improve to 13-0 and 9-1 respectively. Evan Beck and Hugh Birky each won 0 and 0. Simon Myers won 0 and 1, Drake Crowder won 8-0 and Bobby Sessa and Nathanael Wertz won with a pair of tiebreakers.
IN SPORTS ACTION TODAY:
The boys varsity football team will play at Northwood at 7:00 p.m.
Saturday's Events:
The girls freshman volleyball team will compete in the Edwardsburg Invitational at 8:30 a.m.
The girls varsity golf team will play in the NLC Championship at 9:00 a.m. at Meadow Valley.
The boys and girls JV and varsity cross country teams will run in the County Clash starting at 9:00 a.m.
The boys JV tennis team will compete in the Plymouth JV Invitational at 9:00 a.m.
The boys JV and varsity soccer teams will participate in the South Bend St. Joe Tourney. JV starts at 10:00 a.m., followed by varsity at 12:00 p.m.
Good luck to all of you!