GCS/Lippert United Way Coat Drive
Goshen Community Schools and Lippert Components have joined forces for the last couple of years to hold a United Way coat drive for the students and families of Goshen. And again this year, employees from GCS and Lippert, along with other local business and families, donated coats, hats, mittens, boots, and snow pants. Once the drive ended, different student groups from GHS head over to the GCS Administration Center to help sort everything out according to sizes. The coat drive is coordinated by the GCS Registrar, Mrs. Stella Garcia.
The warm winter clothing will be available for families on Monday, December 10th. Families should simply see Mrs. Garcia in Central Registration in order to select what they need. If people still want to donate or if they have questions, they should call 574-971-4149 and speak to Stella Garcia.

Mrs. Garcia is pictured below, giving instructions to the students.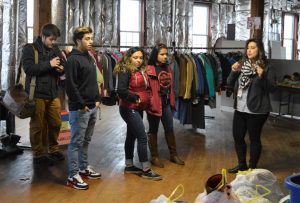 The coats from around the district and from Lippert needed to be carried upstairs to the store room.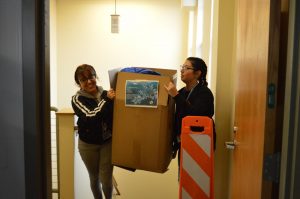 And then the task of sorting began. A huge THANK YOU to the GHS Multi-Cultural Youth Alliance (MYA) and their sponsor Gaby Tovar for helping with this year's coat drive.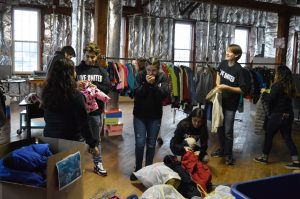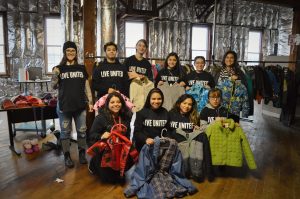 United Way President Bill Rieth, Lippert representatives Jared Wilson and Toby Crowley, and Assistant Superintendent Tammy Ummel.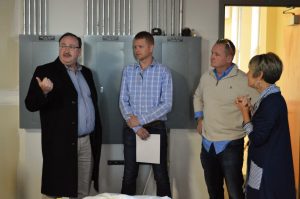 GCS/United Way Volunteer Coordinator Sharon Sarber, pictured below, also helped with the effort.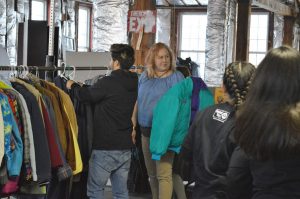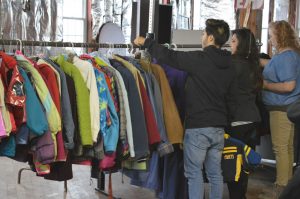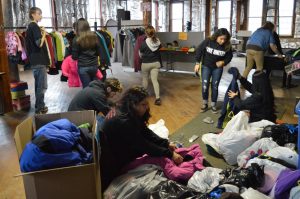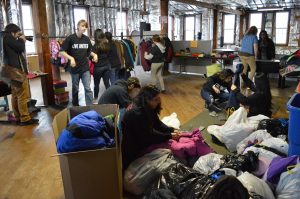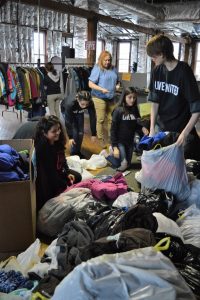 DeAnna Spencer, from Lippert, and Mrs. Ummel.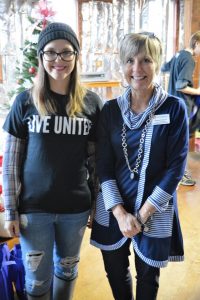 More sorting.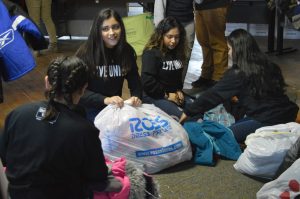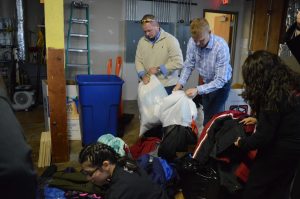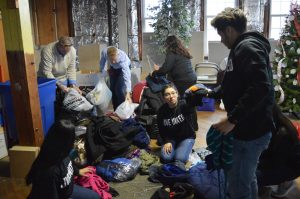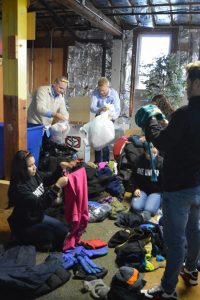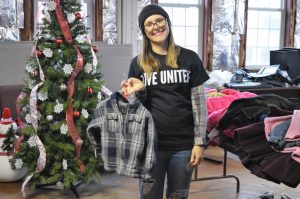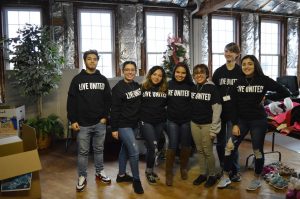 Stella Garcia, DeAnna Spencer, Sharon Sarber, and Bill Rieth.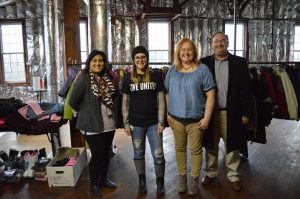 Thank you to all who donated articles of clothing to provide warmth for their neighbors. Our community of Goshen is a caring, giving community!