GHS Band Receives Donation from Walmart
Members of the Goshen High School band played the national anthem as part of the Grand Opening celebration for Walmart #1566. Because of rain, the ceremony was moved inside, so the drum line did not play. However, according to the public and officials in attendance, the band still sounded great, even without the drums.
Warming up: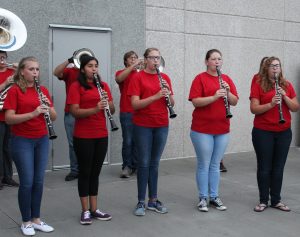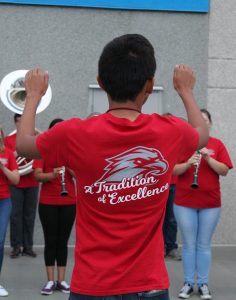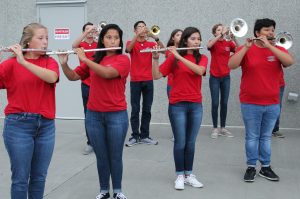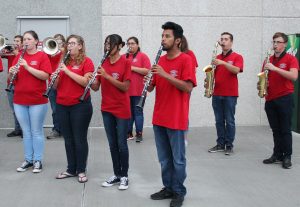 Waiting.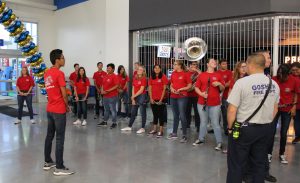 Playing the national anthem.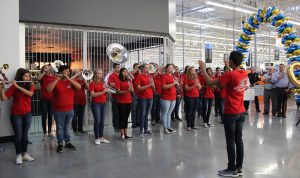 And a surprise! Walmart donated $1,000 to the Goshen High School band.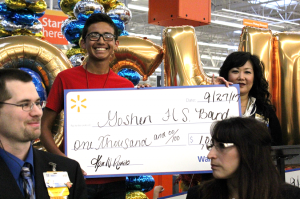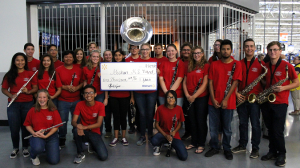 After the ceremony, the kids put away their instruments and ate Grand Opening cupcakes.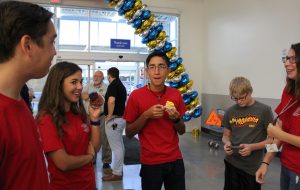 A huge thank you to the students and directors for representing Goshen High School so well. And, a special thank you to Walmart for supporting GHS students; GCS appreciates your generosity!