GHS ANNOUNCEMENTS FOR WEDNESDAY, NOVEMBER 11, 2015
GHS ANNOUNCEMENTS FOR WEDNESDAY, NOVEMBER 11, 2015
ANNOUNCEMENTS: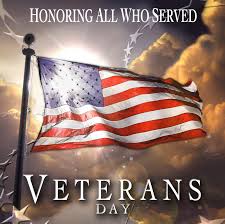 Any student who was absent yesterday can vote today for their mascot choice by going to the main gym concession stand during their lunch period.  You are not excused from class to do this!
The Ultimate Frisbee Club meets after school on Tuesdays and Thursdays from 3:45-5:00 p.m. on the administration field. If you're interested in learning how to play the sport of Ultimate Frisbee, you can pick up your required paperwork from Mr. Snyder in the choir office, Lucas Kauffman, or in the main office. The paperwork should be turned in the first time you attend.
GHS's Month of Compassion Human Project has officially begun!  Every year GHS students and staff bring in canned food items to be donated to local food pantries. This year, we will be collecting coats, hats and gloves in addition to non-perishable foods.  Donation boxes are located in a limited number of classrooms throughout the school, and items will be accepted until November 19th.
If you are signed up to go on the IUSB trip you will report straight to the old pool doors outside the main office instead of going to 1st period on Friday. The list of those going is posted outside Guidance, 1180 and 8050.
Reminder – The end of the season banquet for boys soccer players has been moved to Monday, November 16th.
Those students interested in the Marine Biology program are reminded that early applications and down payments are due this Friday. Applications and payments can be given to Mr. or Mrs. Weaver in room 3070.
The guidance office has now has the Kiwanis Scholarship.  Stop in and check out #scholarshiprow for more info.
IHSAA Student-Athlete Tip of the Week: Athletes are always faced with challenges. One of the toughest is to finish out a game, meet, or match that you have no chance to win. When you reach that point where you know it's a loss, how do you react? Do you give up? Do you hang your head? Do you cop an attitude? How you finish those types of games says a lot about you. Do you still give 100%? Are you still positive with your teammates? Do you make up excuses? The next time you are involved in a sporting event and the time on the clock tells you it's a loss, don't let it reflect on your end of the game behavior. Handle it with class and move on immediately to your next challenge!
GHS will be hosting a Red Cross blood drive on Friday, November 20th.  Sign-ups are happening now in social studies classes.  See Mrs. Clark in room 2280 if you have questions.
The Goshen Public Library doesn't just lend books! We also offer FREE activities for young adults. Stop in on Thursdays after school from 4:00-6:00 p.m. to hang out, study, find an independent reading book, play a board game, color or just chillax at the teen café! And, of course, we'll also have hot chocolate and coffee.  Looking for something to do on a Friday night? At Nerd's Night Out this Friday, bring your friends for Game Night: Unplugged. We'll have lots of board and card games to try, plus pizza!  Then, Thursday, November 19th is our Pages & Popcorn Club from 5:30-8:00 p.m. We'll talk about the crazy-popular final installation of the Hunger Games series, Mockingjay. We'll watch Part I, eat snacks, talk about the book and you will have a chance to win tickets to see Part II!  Finally, our regular programming will conclude this month with the Crafty Bandits on Monday, November 23rd from 4:00-6:00 p.m. where we'll learn about modern art by making some cool coasters. To sign up, or for more information about our programs, stop by the library or check out our website, Facebook or Twitter.
Any football player that would like to purchase a copy of the highlight video needs to see Coach Park before the end of the week. The cost is $5.
MEETINGS DURING SRT:
Attention Multicultural Youth Alliance Officers – Plan to meet during the 2nd session of SRT tomorrow in the Main Office conference room.
The Stay In bounds Ambassadors have their November planning meeting during the 2nd session of SRT in the main gym tomorrow.  If you are unable to attend, you are expected to communicate in advance with Mr. Kissinger or your absence will be considered unexcused.  Thanks and great first visits!
There will be a short meeting for all softball players that are trying out for the 2016 season in the main gym on Tuesday, November 24th during the 2nd session of SRT.
There will be a call out meeting for anyone interested playing baseball for GHS this spring during the 2nd session of SRT on Tuesday, November 24th in the library classroom.
SPORTS SCORES:
The varsity Lady Redskins jumped out to a 23-2 lead at the end of the first quarter. They stretched that lead to 47-4 at halftime. The second half saw Lakeland narrow the gap, but the Redskins finished the game at 64-28. The Redskins welcomed a balanced team win. Olivia Love led the team with 15 points and seven rebounds. Tahya Bruce added 14 points, five rebounds and three steals. Kyrie Potter had ten points and seven rebounds. Aylissa Trosper led the team with seven assists to add to her three steals.
The JV Lady Redskins defeated the Lakers by a score of 28-19. The Redskins fought hard through the game. They were led in scoring by Kassandra Rodriguez with eight points. The Redskins were led in rebounding by Rodriguez and Nyla Dean, each with seven. Maggie Gallagher also had five rebounds.
IN SPORTS ACTION TODAY:
(No events scheduled)