GHS ANNOUNCEMENTS FOR TUESDAY, OCTOBER 31, 2017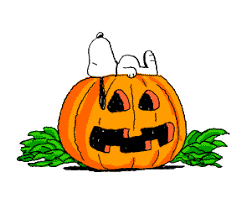 GHS ANNOUNCEMENTS FOR TUESDAY, OCTOBER 31, 2017                              
ANNOUNCEMENTS:
Happy Halloween!
GHS:  Thank you for the support last week!  Women's Empowerment Club will have another fundraiser to benefit the Elkhart YWCA during all lunches TODAY in the commons.  We will be selling stickers, pins and bracelets (no hair extensions this time) to raise awareness for breast cancer and domestic violence.
The boys varsity football team will host Concord this Friday at 7:00 p.m.  Tickets are $6 and no all-sport, season tickets or activity cards can be honored due to it being a state tournament event.  We will presale tickets in the athletic office Tuesday-Friday if you want a ticket to avoid lines.
Join us TONIGHT for "Treat or Trunk" in the circle drive at GHS from 6-8:00 p.m.  MYA invites you to participate in the trunk competition!  Bring decorations for your trunk and treats to share with children in the community by 5:00 p.m.  Everybody is welcome!  "Treat or Trunk" en el estacionamiento de GHS. El martes 31 de octubre de 6-8:00 p.m. MYA te invita a participar en la competencia de cajuelas de carro.  Decora tu cajuela y trae tus dulces para darle a los niños de la comunidad.  Debes llegar a las 5:00 p.m.  Todos son bienvenidos!
IHSAA Student-Athlete Tip of the Week: While reading the sports page the last few weeks, I couldn't help but notice how close the scores were during the volleyball state tournament run. But in reality, that's true in all sports.  The farther you advance during the tournament, the tougher the games become.  Which brings me to the conclusion that the points scored at the beginning of each game are just as important as those scored late in the contest.  In other words, don't beat yourself up if you happen to be the one that makes a crucial mistake at the end of the game.  Every play is important.  Every mistake is important.  Every point is important.  The truth is, however, that most players, fans and friends remember the last few plays, and not those that happen throughout the entire game.  When you have a teammate that happens to make a crucial mistake at the wrong time or late in the game, please remind them it was just one play.  The final score is always determined by every play during the entire match, meet or game!
This Thursday is the first Thursday of the month.  This means that Student Faculty Senate will meet before school in the media center at 7:45 a.m.  Any groups participating in Marketing Mall should have student representatives there to get approval for sales.   All group sponsors should attend.
Attention Students:  Herff Jones will be here on Thursday at 7:45 a.m. to take class ring orders for any grade, and for senior orders for caps and gowns, graduation announcements and other senior items.  Extra packets are available in the main office.
Attention all boys interested in playing basketball this season…..Tryouts begin Monday, November 6th.  All 9th graders should report for tryouts from 7:00-8:45 a.m. in the Main Gym.  All 10th-12th graders need to report after school in Whiteman Gym until 6:00 p.m.  Anyone planning on trying out needs to make sure a completed physical form and all other necessary paperwork are turned into the Athletic Office THIS week.  Check in with Athletics if you are unsure.  See Coach Wohlford in room 1420 with any questions.
WORK PERMITS:  When you get a work permit EVERY box needs to be filled out on the Intent to Employ form before we will issue you the work permit.  Please bring completed forms to the main office in the morning and they will be completed by the end of the school day.
Online yearbook sales are set up!  All you have to do is go to www.yearbookordercenter.com and enter our school code (14723) to order your yearbook or yearbook ad.
Homework help is available every Tuesday and Thursday in the media center from 3:45-5:00 p.m.  A bus will be available around 5:10 p.m. (5:20 p.m. on Tuesdays) if you need a ride home.  It will pick you up at the south end of circle drive by the flag pole.  This is a great opportunity if you just need a little extra time or even just a quiet place to do your homework at the end of the day.
Just a reminder that if you are coming to see Ms. Tovar we have a new procedure.  You need to check in with the staff in the main office and fill out a request to see her.  She will send a white pass for you as she has time.  Please do not cut through the nurse's office to get to her.  You need to enter through the main office.
The GHS cafeteria is offering free after school snacks every day after school.  This program is for any student who is staying after school.  All student-athletes, club members, music participants, drama participants, after school homework help kids, etc. are strongly encouraged to stop by the cafeteria after school and take advantage of this generous opportunity.  Students just need to show their ID and they can grab a healthy snack to go that will hold them over during their after school activities until dinner.  The cafeteria will stay open until 3:55 p.m. to hand out the snacks.
Please stop by the commons area (either by the cafeteria or outside the main office) during lunch if you are interested is speaking to the following:
11/7 Lake Michigan College
The Ultimate Frisbee Club will meet every weather permitting Tuesday and Thursday from 3:45-5:00 p.m. on the administration field across from door M.  You can pick up required papers from Lucas Kauffman, Mr. Snyder in the choir office or Mrs. Stealy in the main office.  All required papers need to be turned in to Lucas Kauffman by the first time you play.
MEETINGS DURING SRT:
There will be a meeting for any student interested in the marine biology trip TODAY during the 2nd session of SRT in room 3070.  If you have any interest in this trip, please plan to attend.  If you have interest in the trip but are unable to attend the meeting, please see Mrs. Weaver in room 3070.
There's a mandatory meeting for all boys soccer players (C team, JV and varsity) during the 2nd session of SRT in the main gym TODAY.  If you cannot make it to the meeting please see Coach Bontreger, Coach Bjorkland or Coach Maust Emery.
French Club will meet TODAY during the 2nd session of SRT in room 2410.
There will be a mock trial meeting in room 2350 during the 2nd session of SRT on Thursday.
Key Club will meet in the cafeteria on Thursday during the 2nd session of SRT.  Students who missed the last meeting or have not yet turned in their application should plan to pay the membership fee plus the late fee.  Applications are available in Mrs. Dubash's room, 1311.  Also, please bring Trick-or-Treat for UNICEF collection boxes to the meeting.
Student Athletic Council will meet on Thursday during the 2nd session of SRT in the main gym.  All juniors and seniors involved or planning to be involved with athletics this school year are encouraged to attend.  We will be signing up for our "canning" fundraiser for Special Olympics Indiana at Kroger, as well as participating in a leadership activity and dining on treats.
If you are a girl interested in track & field this year we will have a pre-season call-out meeting on Tuesday, November 14th during the 2nd session of SRT in Whiteman Gym.  If you plan on participating this season or maybe you are considering trying something new then please attend this meeting.  Please make sure to bring your laptop to the meeting as well.  If you are unable to attend please see Coach Willis ASAP.
SPORTS SCORES:
IN SPORTS ACTION TODAY:
(No events scheduled)