GHS ANNOUNCEMENTS FOR MONDAY, NOVEMBER 14, 2016
GHS ANNOUNCEMENTS FOR MONDAY, NOVEMBER 14, 2016
ANNOUNCEMENTS:
If you are in Mrs. Wertz's 4th period class you will take A lunch today.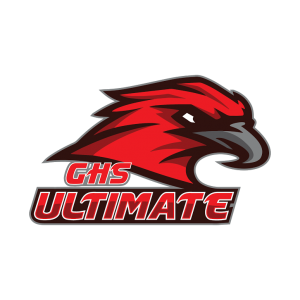 The Frisbee Club will take pre-orders at lunch for Frisbee Club t-shirts this week and next week.  White t-shirts are $15, and black t-shirts are $20.  For more information please see club advisor Lucas Kauffman or any Frisbee Club member.
The parent player meeting for swim & dive, boys basketball and wrestling is TOMORROW at 6:30 p.m. in the auditorium.  All team members are expected to attend with a parent.
The Football Awards Night will be held TONIGHT at 7:00 p.m. in the auditorium.
Swimmers and divers: Bus 78 runs an after school bus route that will pick up any swimmer/diver who needs a ride to GMS.  This bus is one of the last in the circle drive after school for normal pick up and generally departs within five minutes after the end of school.  Look for Bus 78!
The Super Mileage Club will meet TOMORROW and on November 29th from 3:40-5:00 p.m. in room 8010.
Homework help is available every Tuesday and Thursday in the media center from 3:45-5:00 p.m.  A bus will be available around 5:10 p.m. if you need a ride home.  It will pick you up at the south end of circle drive by the flag pole.  This is a great opportunity if you just need a little extra time or even just a quiet place to do your homework at the end of the day.
If you missed Herff Jones, they will return TOMORROW from 7:45-8:15 a.m. to take cap and gown/graduation orders.
Please stop by the commons area outside the main office during lunch if you are interested is speaking to the following:
12/5 Lippert Components
3/15 Aces Exchange Student Program
The Ultimate Frisbee Club meets after school on Tuesdays and Thursdays from 3:45-5:00 p.m. on the administration field.  If you're interested in learning how to play the sport of Ultimate Frisbee, you can pick up your required paperwork from Mr. Snyder in the choir office, Mr. Brubaker, Lucas Kauffman, or Mrs. Stealy in the main office.  The paperwork should be turned in to Lucas Kauffman the first time you attend.
MEETINGS DURING SRT:
There will be a meeting for all students interested in marine biology TOMORROW during the 1st session of SRT in room 3050.  If you would like more information about the upcoming marine biology trip, plan now to attend this meeting.  See you there!
SPORTS SCORES:
IN SPORTS ACTION TODAY:
(No events scheduled)