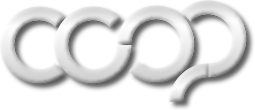 As global competition and technological change continues to impact business requirements, the workplace is being constantly transformed and worker skills continually redefined. Students at Goshen Community Schools are given an opportunity to better equip themselves for their careers and to make themselves more workplace ready by participating in Cooperative Education.
COOP Instructor – Ken Cross
---
INTERNSHIP, WORK BASED LEARNING
The Goshen High School Internship program is a one semester, two-credit course for junior or senior students.  This course helps students apply related classroom instruction to real world experiences. Students must sign up for either period 1 and 3 (or) period 4 and 6.  Signing up for only one period is not allowed.  Signing up for either 1 and 3 or 4 and 6 will allow the student to be double blocked either in the morning or afternoon.  Grades will be based on attendance, attitude, classroom work, and the evaluation of the site supervisor.  Students will leave the class with a portfolio of their Internship experience.  Projects compiled in the portfolio are:  career research paper, cover letter, resume, follow-up letter, weekly journals, and a career interview.
Students wishing to be placed in an Internship must complete an Internship application as well as meet with the Cooperative Education Coordinator. This application will compare their career interest to the GHS courses they have completed that relate to their intended placement. Internship applications can be picked up in the guidance office or from Mrs. Schmucker and Mr. Cross. Upon gaining acceptance into the Internship program, the coordinator will find an appropriate placement for the student. Students must provide their own transportation to be part of this program.
---
I.C.E. – INTERDISCIPLINARY COOPERATIVE EDUCATION
ICE is a 6-credit program spanning the entire school year and offered to seniors only.  Students must complete the entire program to receive credit.  The course combines classroom activities with on-the-job training.  The class meets during period 4.  Students will have three release periods to attend their job (1, 2, 3 or 5, 6, 7).  Two credits will be granted for the classroom portion and four credits for the on-the-job training portion.
Students must work a minimum of 540 hours during the school year to receive the work-study credits.  The classroom portion of the course will cover career related instruction such as:  the job application process, career planning, effective communication, basic economics, personal finance, interpersonal relationships, and workplace legalities.  The course utilizes local Human Resource Departments to conduct mock interviews.
Upon completion of the course, students will have a workplace readiness portfolio including artifacts such as:  a job manual, a networking contact list, a personal budget, a cover letter, a resume, common interview questions, and career research.
Students who are interested in the ICE program need to complete the application process, which includes a meeting with the Cooperative Education Coordinator.  After meeting with the coordinator and gaining admittance into the program, the coordinator will help the student search for an acceptable job placement.  Every attempt will be made to find a job relating to the students' career objectives.  Students must provide their own transportation to be part of this program.
---
Placement Partners:

---
OUR SPONSORS
Gold
Silver
Bronze