The board of school trustees recognized the 2018 Turn Around Award winners at the May 14th board meeting. Turn Around winners are typically students who have shown outstanding academic growth during one school year, have improved their school attendance, or have shown improvement in attitude, class participation, or behavior. The 2018 winners were:
Chamberlain Elementary, Gustavo Camacho
Chandler Elementary, Tyler BeMiller
Model Elementary, Navaeh Carr
Parkside Elementary, Alayna Snyder
Prairie View Elementary, Hailee Bowen
Waterford Elementary, Jaylee Osborne
West Goshen Elementary, Eli Williams
Goshen International Middle School, Trevor Schaaf
Goshen Middle School New Tech, Cassandra Romo
Goshen High School, Aillen Zepeda-Vazquez
Merit Learning Center, Gisele Esparza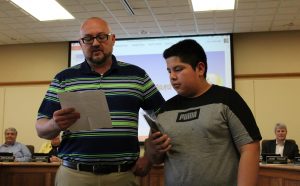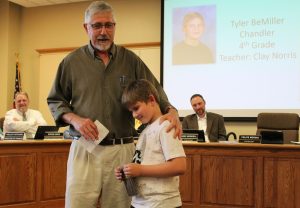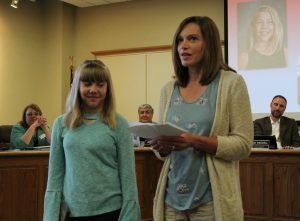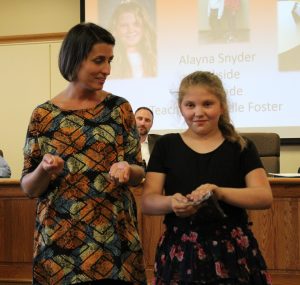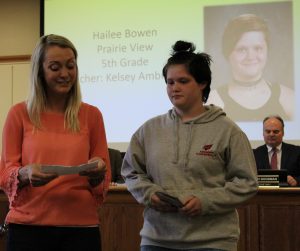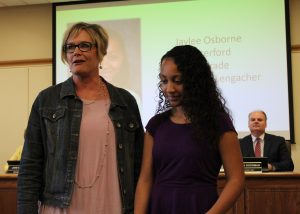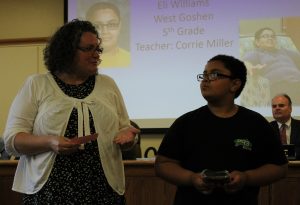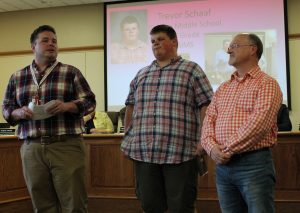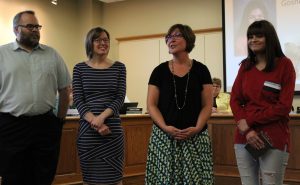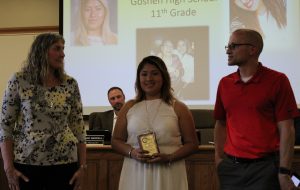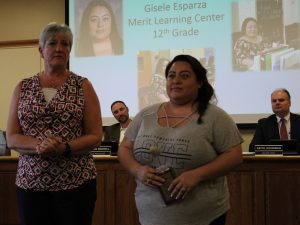 Congratulations to our 2018 Turn Around Award winners!