11-12-18 Board Recognition
The following students and staff members were recognized by the school board last night:
Elna Hussey, Administrative Assistant for School Nutrition Services—For all of her hard work and organization with the summer foods program, and receiving a great state inspection report of the program.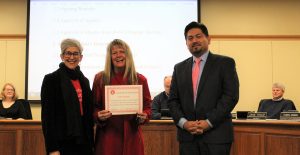 Felix Perez-Diener, GHS senior—IHSAA State Qualifier in Cross Country, and also the Northern Lakes Conference champion and Sectional champion for the second year in a row!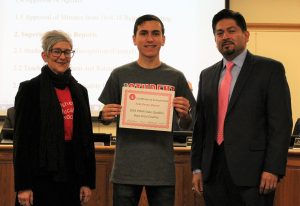 Felix Perez-Diener, GHS senior—National Merit Semi-Finalist
Katie Shirk, GHS senior—National Merit Semi-Finalist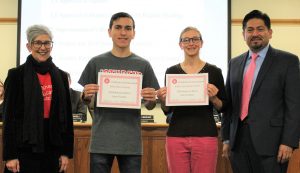 Joseph Narayan—For being chosen as a member of Indiana Department of Education's Student Advisory Council. Joseph was nominated by GHS staff and then wrote an application essay before being chosen. He has attended one meeting so far, and said that he enjoyed working with his peers and discussing possible legislation which will impact school districts across the state.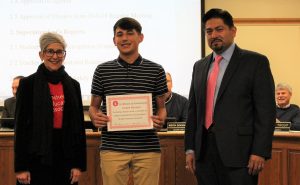 Joel Kratzer, ED teacher at GMS—For the caring and committed work he does with his students and their parents.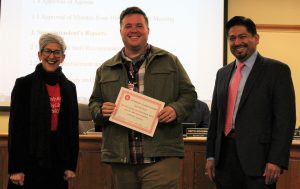 Robina Sommers, High Ability teacher at Chandler—For teaching students how civil rights leaders and their words can impact our lives today.